Equipped with a Rigid Tablet Frame, Open Front Design, Adjustable Shoulder Strap, Heavy Duty Metal Buckles, and Zippered Accessory..
The FlexARMOR X series features high-density Neoprene material designed to comfortably store and protect your device. The flexible..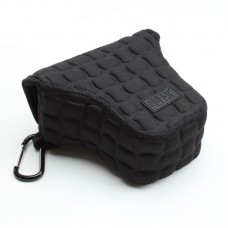 USA Gear Universal Small Digital Camera Kit CaseDense Neoprene for Added ProtectionThe new FlexArmor X series features reinforced ..