USA Gear UTX DSLR Camera Bag Case
Created with U in MindFeaturing a scratch-resistant interior and divider to separate your camera from your accessories. It has fro..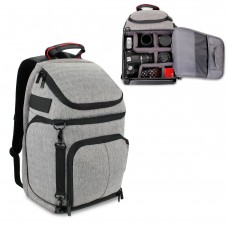 USA Gear SLR Camera Backpack w/ Laptop Compartment
U Will Always Be in FocusWith the USA Gear UBL you're going to be in style no matter what side of the camera you're on. A smooth s..